I am in super-cleaning mode right now and I've realized that I have too many damn books and I don't have the space for them. As an avid reader, blogger and book addict, having too many books is always an issue. I tend to ignore my growing stack of read and unread books because you know how the saying goes: "Ignorance is bliss." But since I decided to clean out my work area and become a more organized person (ha!) I realized that I have too many books with no home. 
Lucky for you guys, I've decided to give some away. The books I'm giving away are either books I received for review or books I purchased myself. The majority of the books I've read and are in excellent condition.  
Here's what's up for grabs:
Romance Box:
-The Trouble with Paradise by Jill Shalvis
-Two Lethal Lies by Annie Solomon
-Skintight by Susan Andersen
-A Season for Seduction by Jennifer Haymore
-The Darkest Hour by Maya Banks
Seduced by a Highlander by Paula Quinn (the top part of page 333 is torn. I taped it back together. Other than that, the book is in excellent condition)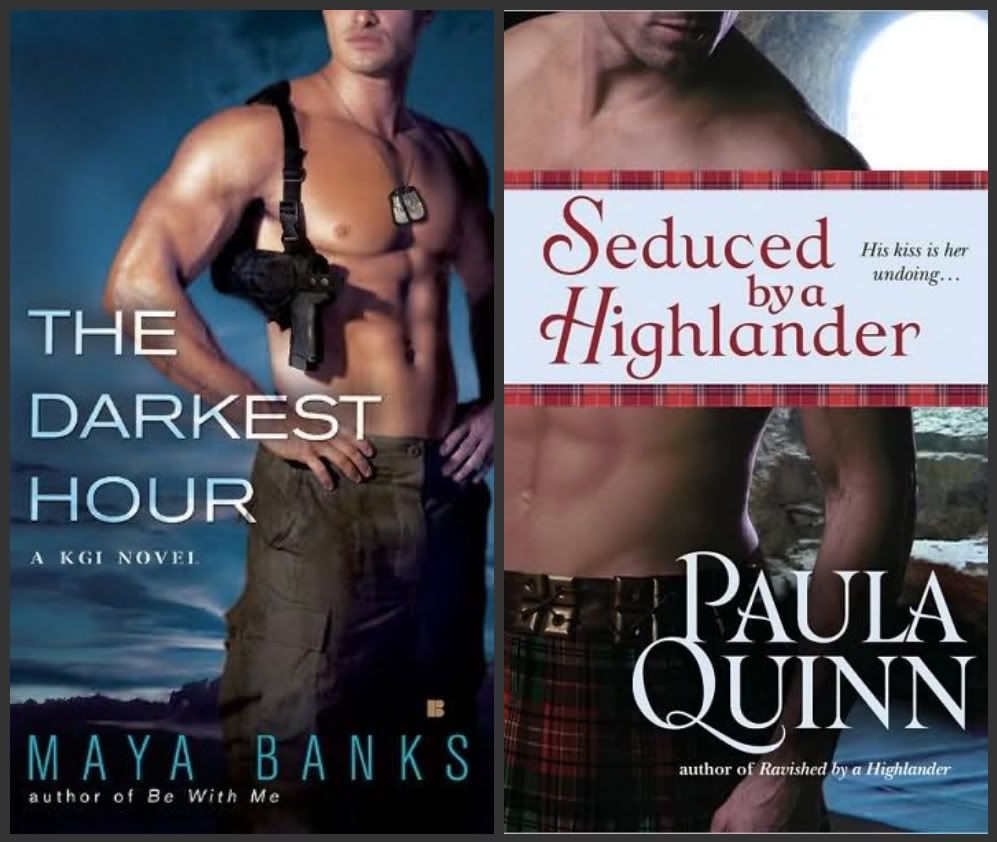 Paranormal Box:
-Sins of the Flesh by Caridad Pineiro
-Stronger than Sin by Caridad Pineiro
-Must Love Hellhounds (anthology)
-Shadow Chase by Seressia Glass
-Black Dust Mambo by Adrian Phoenix
-Burning Up (Anthology)

Erotic Romance Box:
Inside Out by Lauren Dane
Guilty Pleasure by Lora Leigh
Broken by Megan Hart
Four Play by Maya Banks and Shayla Black (ARC)

Contest rules:
-Open to U.S. residents only
-You must be 18 to enter
-Leave a comment with a valid email address to enter. Make sure you specify which box or boxes you're entering to win
-Giveaway ends December 6, 2010 at 11:59pm EST.
Edit: You can enter to win all 3 boxes or just 1. There's no limitation.
Thanks for entering and good luck!!
If you are reading this anywhere other than a feed reader that means this post is not original content, it was taken via feed from
Love To Read For Fun
Visit
Love To Read For Fun
to leave a comment
Copyright © Love To Read For Fun 2009 – 2013. All material is original unless otherwise stated. All rights reserved.
© 2010, Marquetta. All rights reserved.